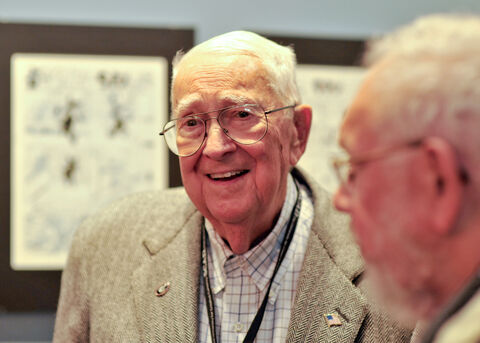 Jack Davis
was an American artist best known for his work in advertising, and illustration for MAD magazine and EC Comics.
Born December 2nd of 1924, he started drawing at an early age and had his first illustration printed in " Tip Top Comics #9."
In 1950, he began working for EC Comics, and after EC's demise began contributing to MAD, as well as submitting work to CRACKED magazine, SICK magazine and even PLAYBOY magazine.
This page contains original content that is unique to EC Comics Wiki. It is licensed under CC BY-SA 3.0.
Ad blocker interference detected!
Wikia is a free-to-use site that makes money from advertising. We have a modified experience for viewers using ad blockers

Wikia is not accessible if you've made further modifications. Remove the custom ad blocker rule(s) and the page will load as expected.